Photo Gallery - The Veterans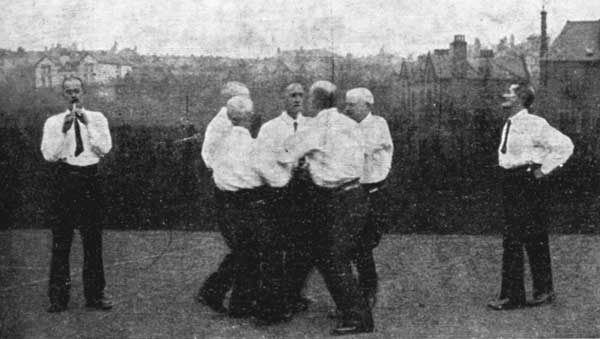 This photograph was titled "The Veterans" and shows the veteran members of the Winlaton White Star prior to a performance at the Royal Albert Hall on 1st December 1926.
This legendary rapper team were as famous for their ages as for their excellent standard of performance, which made them serial winners of the top rapper class at the inter-war North of England Musical Tournament. One year, they entered and came 2nd in their class in the afternoon, having just buried their musician the same morning! There is an description of their performance in Douglas Kennedy's account of the 1923 Tournament in the archives section.
For more information, see Winlaton from George Wallace's excellent article A North East Tour, or the page covering Winlaton on Rapper Online.
Home - Archives - Gallery - Subscribe - Contribute - Links - Sitemap